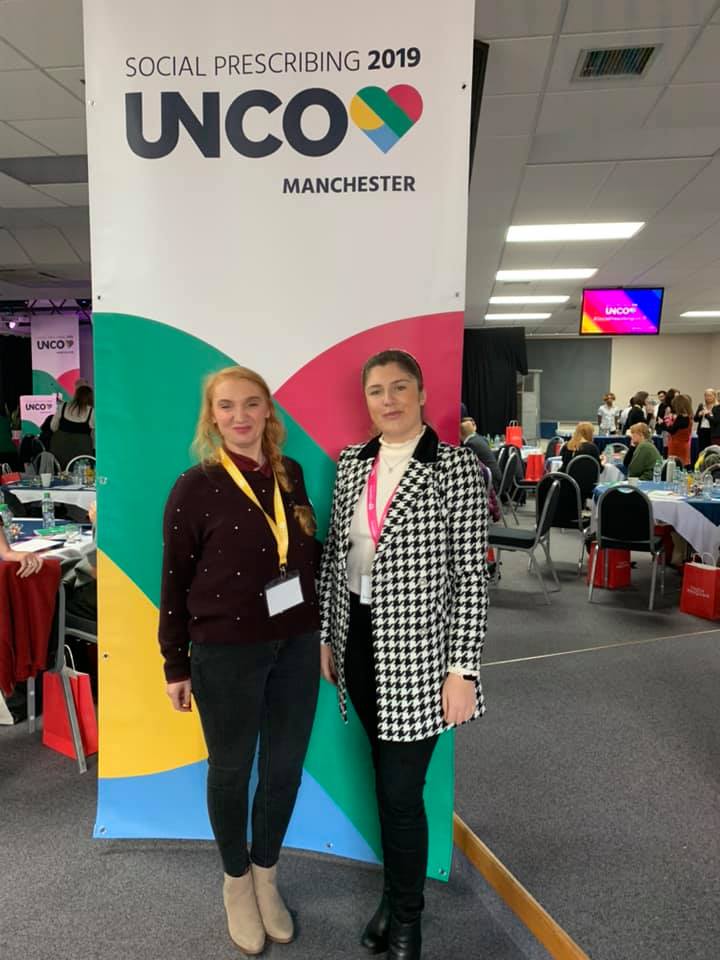 What an amazing day we had at Elemental Software's FIRST EVER Social Prescribing UNCO in Manchester! Huge congratulations to all the team at Elemental Software, we felt so proud to be one of your official partners… From start to finish the energy was contagious, the speakers were inspiring and all attendee's were so engaged.
Cathy Connolly, CEO at Care Merseyside, presented to a packed room on evidence building, demonstrating impact and shared examples of the invaluable social prescribing work currently being done at Care Merseyside.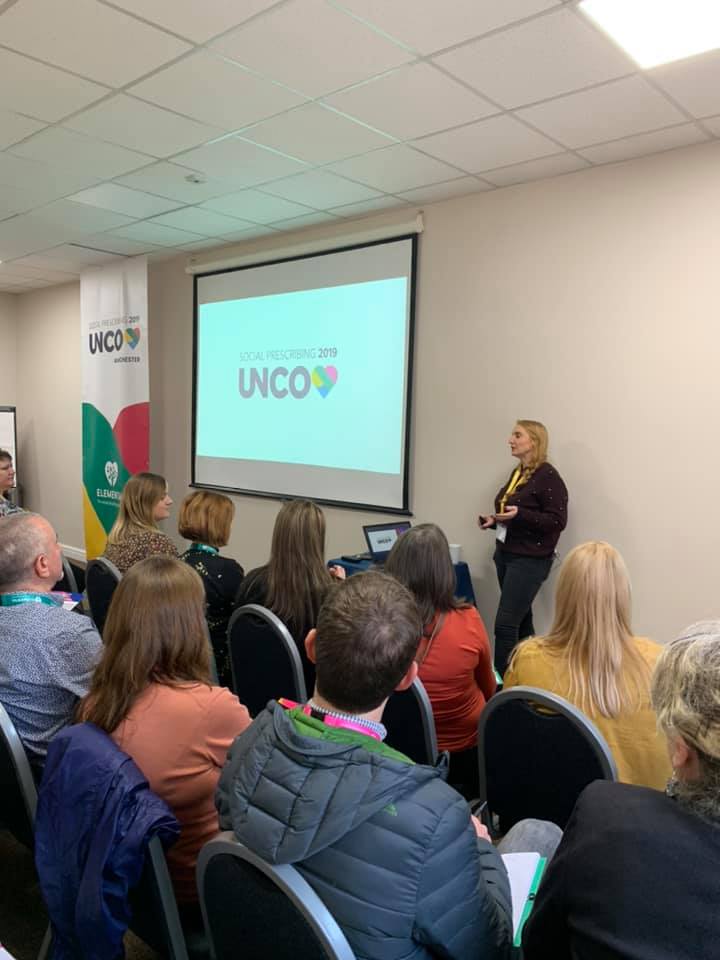 We particularly loved compere John Loughton's emotional opening speech… John took delegates on a journey through his life from when he was a young boy where his honest, endearing and emotional life story captured the hearts of delegates and set the scene for inspiration and established a shared vision for improving lives through social prescribing.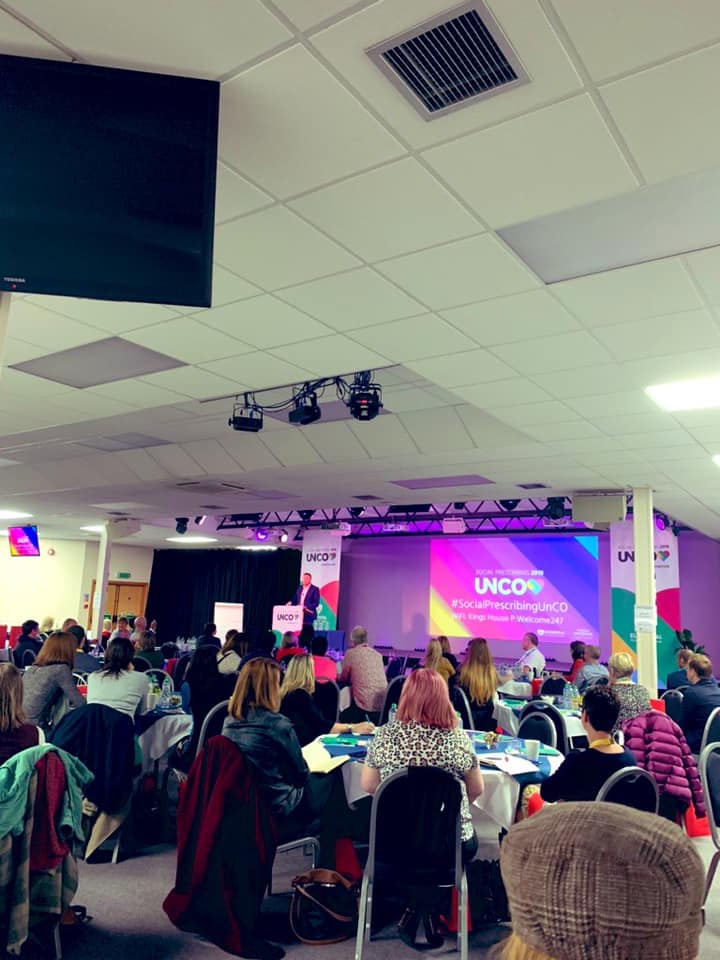 Andy Burnham, Mayor, Greater Manchester,  took to the stage as our morning keynote, and talked about promoting people's health over health services, how the third sector needs more support and how we should all champion social prescribing and lead by example for Manchester.
Mohan Sekeram, GP & Social prescriber preacher at Wide Way Medical, shared his tips on how to get the buy-in from others for social prescribing and expanded on his popular mantra 'Don't medicalise, socialise'. It was great to finally meet Mohan and Martin Bell after being twitter friends for a while – we celebrated our meeting by taking a quick photo with our #PinkSocks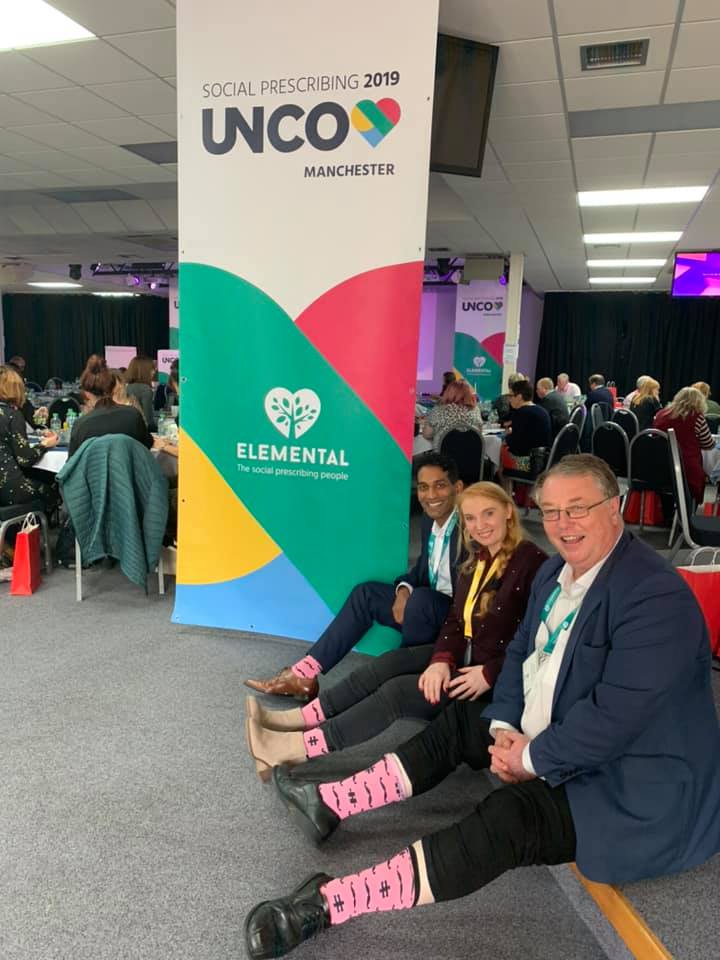 After lunch the Jenny Chapman, Group Director of Innovation and Excellence at ForHousing took to the stage, who demonstrated how to best collaborate in community based care and work in partnership to enhance health and well-being for residents. We are very pleased to be a partner of ForHousing at Care Merseyside.
We took part in some fun activities too, creating our own social prescribing pom poms! We suggested floristry as a good social prescribing activity.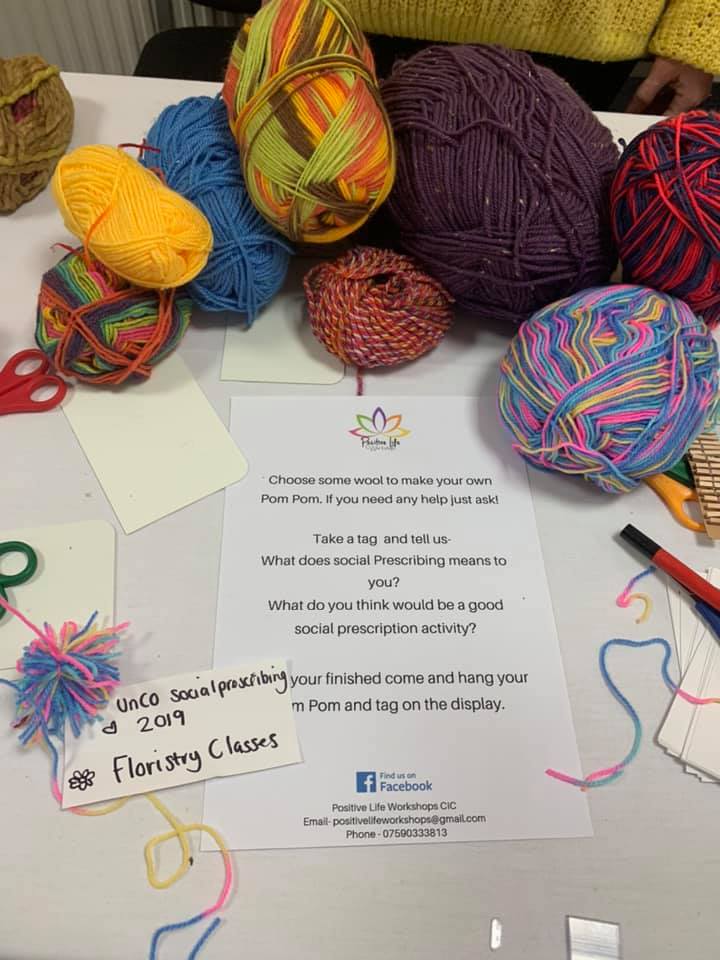 We would like to say a massive thank you to Elemental Software for inviting us to attend and we are sure they're will be many more events to come in the future!