The next Low Carb Life course for diabetics and anyone interested in exploring a low carb lifestyle for health and wellbeing starts on Thursday 27th June 2019.
Taking place upstairs at
Tower Hill Primary Care Resource Centre
Ebony Way, Kirkby. L33 1XT
Every Thursday for 12 weeks from 27th June. Informal drop in 5:30pm – 6pm with course sessions 6-7pm.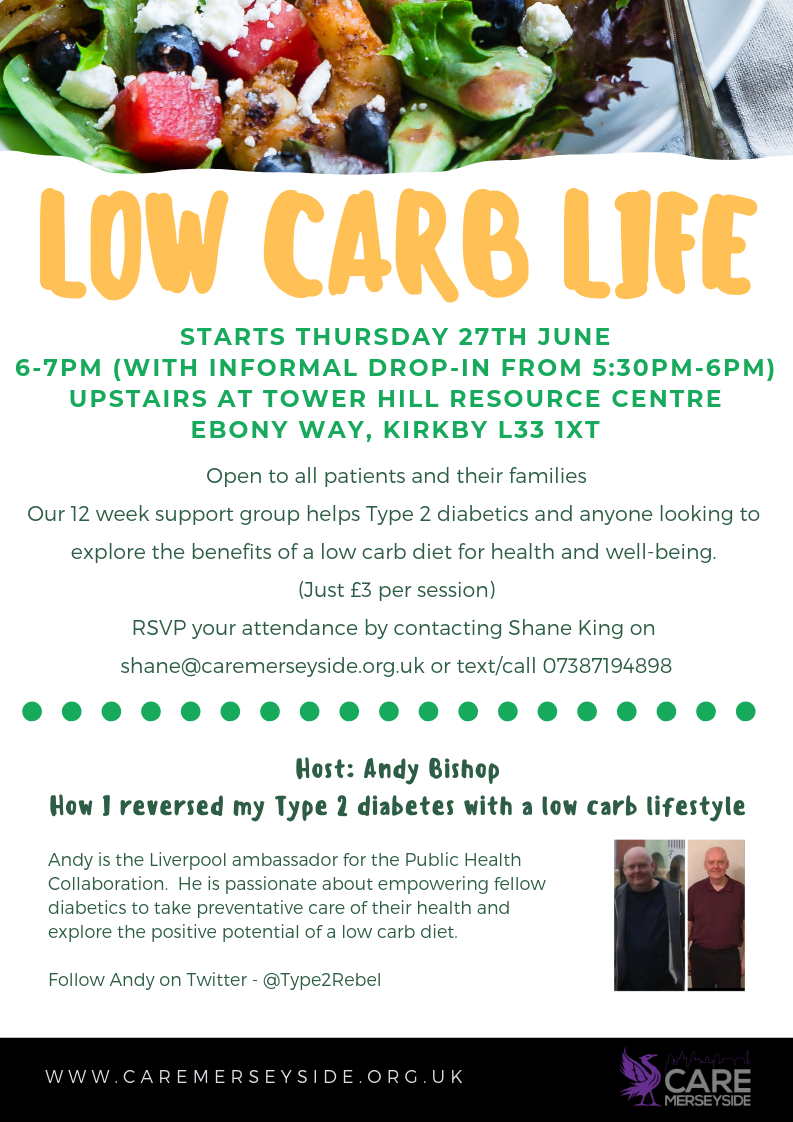 Sessions start with an informal drop-in with optional weigh-in, measurements. Pop in a little early to chat and sample the low carb foods on offer.
Previous low carb groups have seen an average weight loss of 6lbs per month. Attendees with the support of their GP have reduced diabetic medication including metformin and insulin.
You do not need to be diabetic to attend. Previous course graduatesPrevious course graduates have lost weight but also improved symptoms of Polycystic Ovary Syndrome (PCOS) Irritable Bowel Syndrome (IBS) and some reported a decrease in anxiety.
Please register your interest to attend with Shane King by emailing shane@caremerseyside.org.uk
Please see the video from our last course and register to join today: